"You're turning heads when you walk through the door,
Don't need makeup,
To cover up,
Being the way that you are is enough!"
Oh! How much these One Direction 'What Makes You Beautiful' lyrics suit our wide-smiled Tollywood beauty Tamanna Bhatia! It's funny if we think about it, but, 'Actresses can look absolutely fabulous without any pancake on' – if you get the drift. More often than not, we keep ourselves mentally prepared for cringing whilst stumbling across any post that focuses on 'No-Makeup' looks of the celebrities. Even top actresses from both Hollywood and Bollywood have admitted to being two different people with and without makeup on. But, hey, who are we to judge? Anyhow, in the smaller, yet wildly popular segment of Indian Cinema, a.k.a. Tollywood, it's pretty common to see stars walking in and about sans their 'other-skin'..heh..heh. But, trust me, most of them look stunning and fresh, and if that's even possible – way beautiful than their 'screen-faces'!
Don't carry that look, my dearies, I am not stating that without any proof – wink, wink! So, scroll down to have a glimpse of Tamanna's without makeup looks (and see for yourself!).
1. Lips That Pout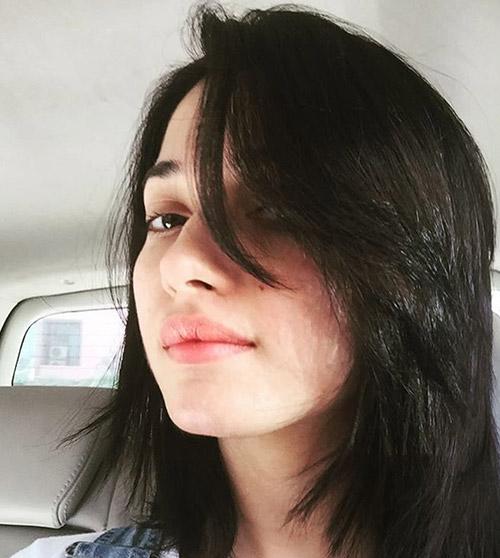 Image: Instagram
They say that the roots never leave a person, no matter wherever they are, and its so true. The Girl-next-door Tamanna Bhatia may have become the hotness-alive 'Tamannaah' in South India, but, her Sindhi blood (and beauty) will never leave her. Who in the whole wide world can ignore her 'milky-white' and absolutely flawless complexion, or the rosy tinge that adorns her smooth and high cheekbones when she offers a breath-taking smile, or yes (drumroll, please), her thick, luscious, and kissable pouty lips!
2. One Bright Day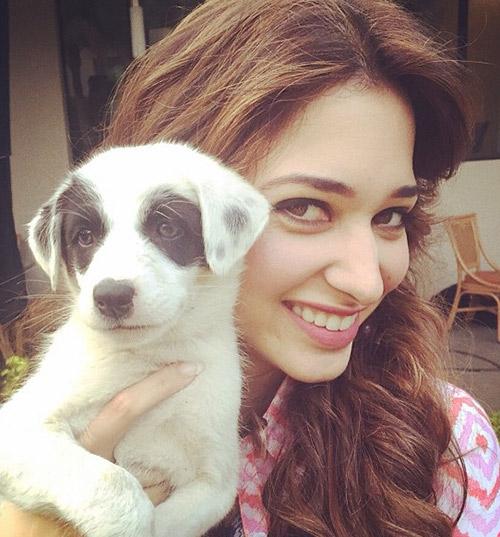 Image: Instagram
The ardent followers of 'Tamannaahspeaks' know her crazy and affectionately cute love for pups. Time and again, this 'Baahubali- The Beginning' actress can be seen posing in her home attire and look with her beloved pup Pebbles or with the numerous dogs she stumbles across. But, anyway, we are her to talk about her feminine charms that double when she is with minimal or no makeup – and see, how pretty she looks with just kohl and a toothy smile on. Her radiance is infectious indeed!
3. Eyes Are The Mirror Of One's Soul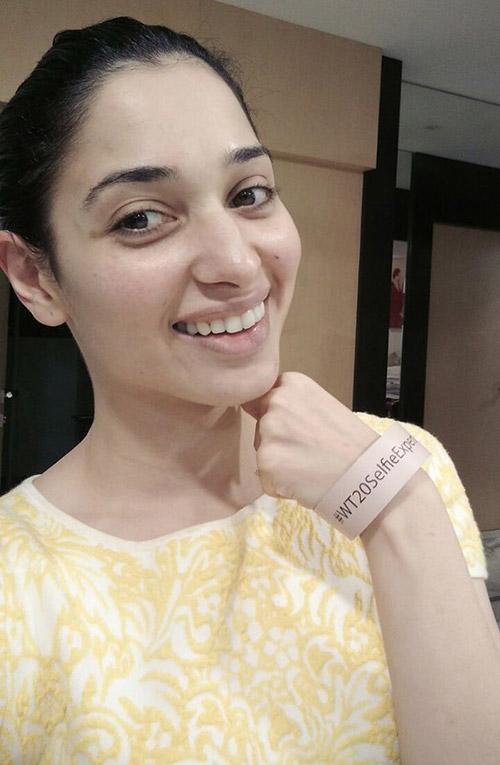 Source: Twitter
'Those wide and introspecting eyes that hold nothing; orbs that impart charm and innocence; deep sets of beauty that give away immense love'
Totally popped-out-of-literature, I know, but how much these lines fit Tamanna's 'eye-popping' charms. Even when they are nude and void of any sort of smokey bliss. Years of work pressure, tiredness, and sleepless efforts are maybe evident in them, but, they are in no way able to mask the true beauty of this Punjabi girl.
4. Splendidly Gorgeous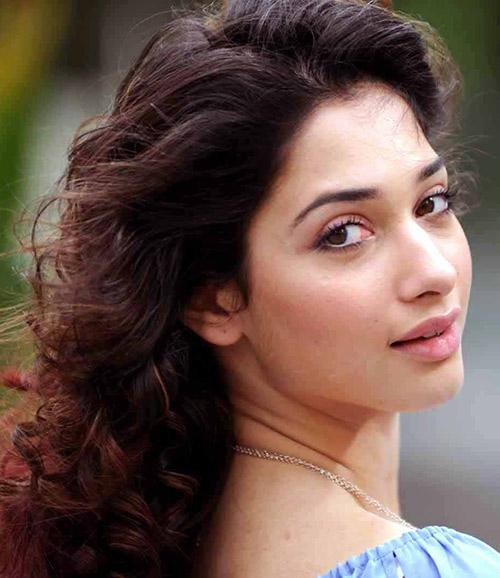 Source: pinkvilla43.rssing.com
Coined as Milky-beauty in Tollywood, Tamanna's beauty reflects in every movie she acts in. Be it the vivacious, yet down-to-earth 'Geeta' from the 2009 sleeper hit Konchem Ishtam Konchem Kashtam, or the dynamic warrior princess 'Avanthika' from the latest National Award Winning Movie Baahubali- The Beginning – she has played it all, she has lived it all. This picture of her portrays the childish innocence and oh my, she doesn't really need to put on makeup, like really!
5. Pebble Talk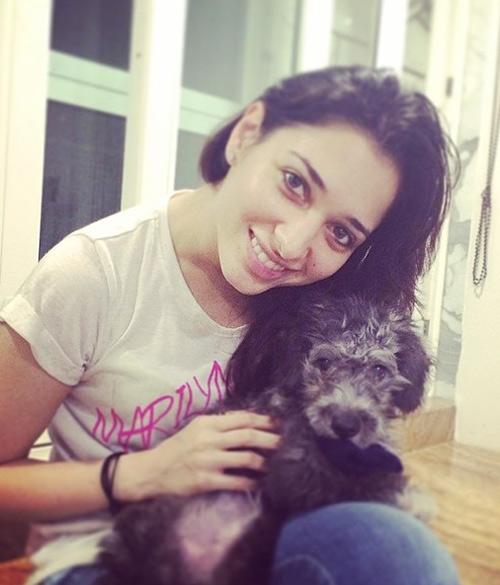 Image: Instagram
How can we not include this picture, after mentioning Tamanna's baby Pebbles, who recently turned one? In any case, both the owner and the pet show their immense love for each other in this picture from Tamanna's IG. She is looking absolute 'homey' in a simple-white-tee and no-makeup.
6. Skin- That Dazzles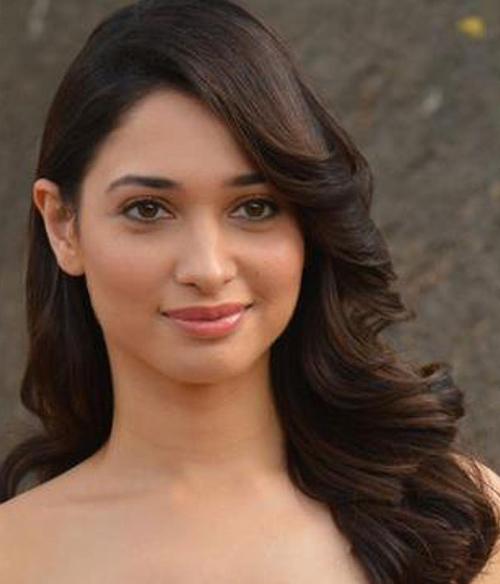 Image: Instagram
A pretty oval-shaped face that brings out the inner depth of this Mumbaikar, Tamanna is a proud owner of the sky-rocketing cheekbones and chiselled bone structure that in no way can be taken under the undernourished category. She is perfect, the way she is!
7. Tamanna's Coffee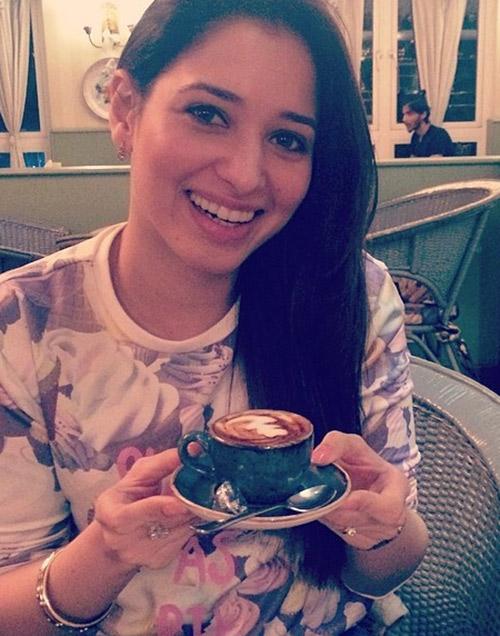 Image: Instagram
This shot explains the complacent beauty that lies in leisure, that even stars have their love for things, for places, and for food and beverage. For our Tamanna, it's in the Perfectly Blended Coffee that she enjoys a lot! Her bare face and twinkling eyes mark the happiness that holding the cup of soul is bringing to her! She looks so exquisitely beautiful, that it is a no wonder that she has shot up on the list of most sought after Tollywood actress within a few years. Pure, indeed!
8. Red Beauty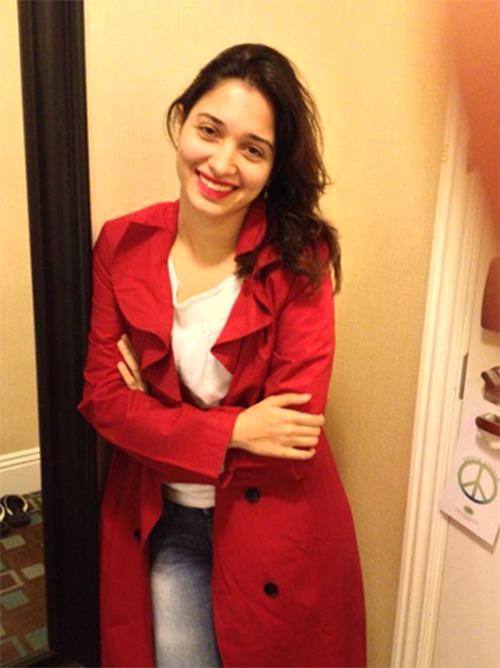 Source: Twitter
The scarlet hues perfectly complement her bright complex and rosy-tinged cheeks, that absolutely need no-makeup. Yes, she is sporting a bright red lipstick, but that's about it! She looks classy. And what picture can explain things better than a candid shot that is supposedly taken after some event! A bare-beauty indeed!
9. The See-Through Selfie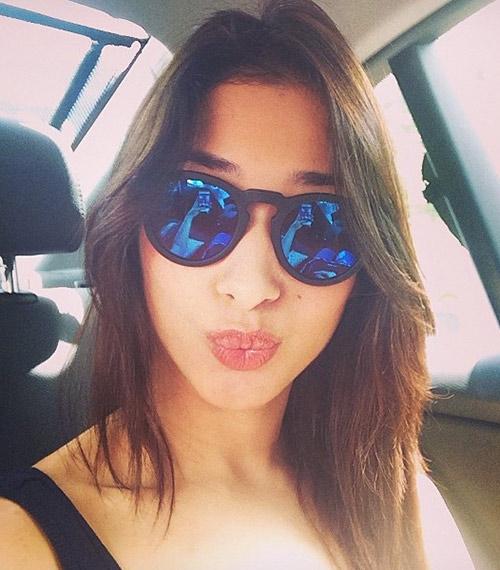 Image: Instagram
Another of her attractive clicks that says a lot about the in-born fashionista! The cute and glossy berry-colored pout, the casual and effortless fall of wavy hair, the flawless fair skin, and most importantly, the blue-tinted reflective round glares that are suiting her diva look perfectly. Just wow!
10. Smile That Belongs To Another World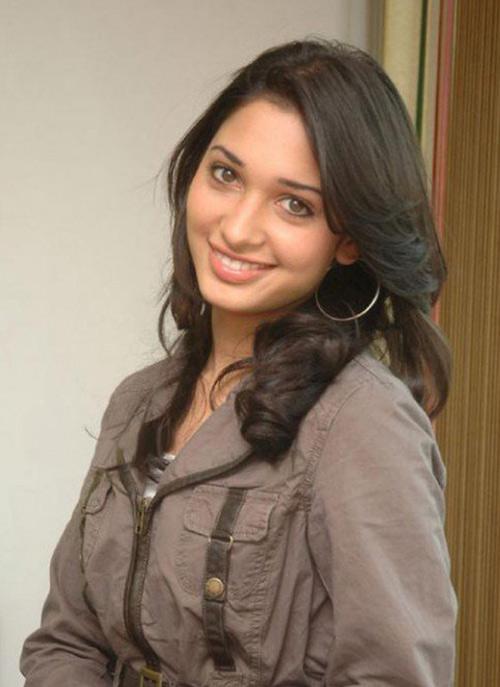 Source- filmysea.blogspot.in
"And when you smile,
The whole world stops and stares for a while.
'Cause, girl, you're amazing,
Just the way you are!"
We just cannot create a list and not include the most charming part about this young lady – her stunning smile. A smile that gives away the slightest hint of mischievousness, yet innocence, a smile that can lit up the whole universe. A smile that is both pretty and hot, cool and warm, just what Bruno Mars portrayed in his song Just The Way You Are.
11. It's Nap-Time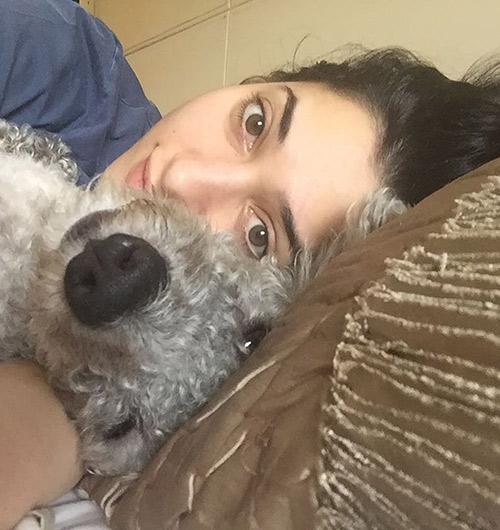 Image: Instagram
A completely relaxed selfie of Tamanna and Pebbles. The light-eyed beauty lays awake with a beautiful smile on her face, cuddling the life out of Pebbles – and it's just too lovely to look at, right?
12. Under The Blue Sky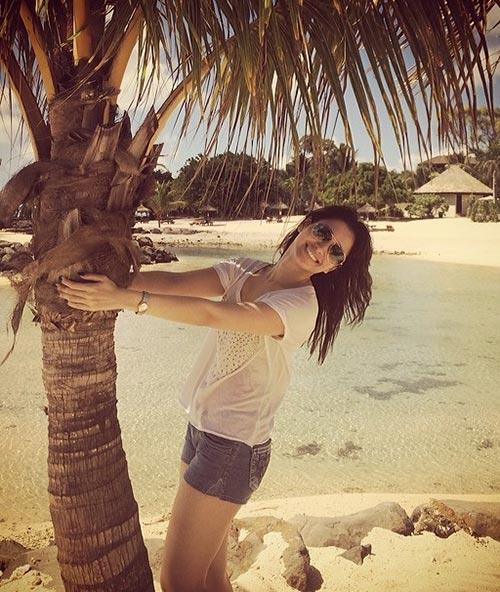 Image: Instagram
What would be more perfect than this picture to end this highly stunning list? This amazingly attractive picture of a Beach Holiday that Tamanna shared on IG just last summer makes her look just fabulous. It shows a completely jovial side of the beautiful actress. She is sans makeup, and looks very fresh. Anyhow, who would bother with makeup before heading out for a long day under the sun?
Here, with this amazing picture, we conclude the list of the exquisite shots of Tamanna without makeup, but, it can't be ended without your participation. So, tell us how much you liked the post by commenting in the section below.
Stay natural, Stay Blessed!